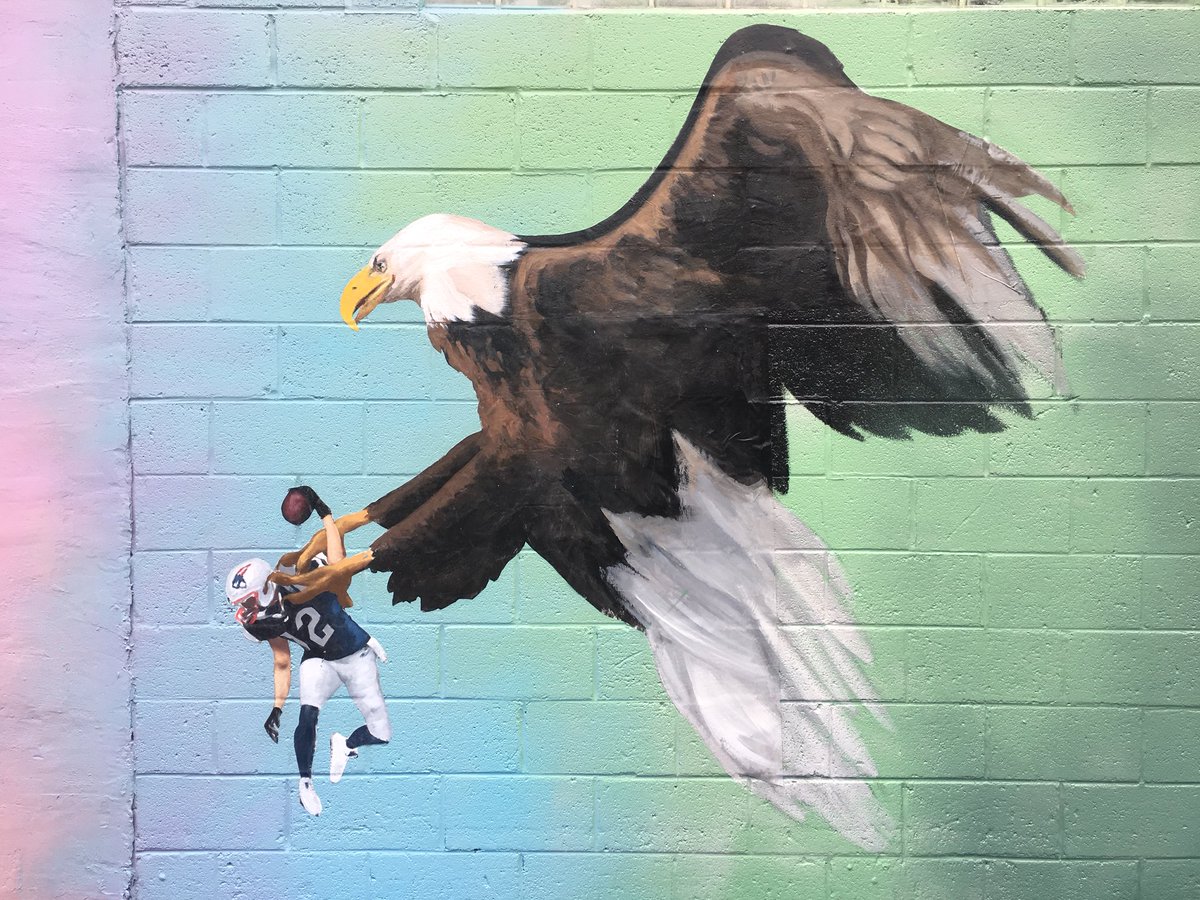 No post today, field hands. I will be busy watching the Super Bowl.
So will
your president
,who famously told his people to boycott the league.
But hey, that's trump, watch what he does not what he says.
Oh, and if you are thinking about hosting a Super Bowl party, thanks to the republican tax cuts you will have at least $1.50 more to spend.
(At least that's what your congressional leader, Paul Ryan said.)
Go Birds!
*Pic is of a new mural in South Philly.