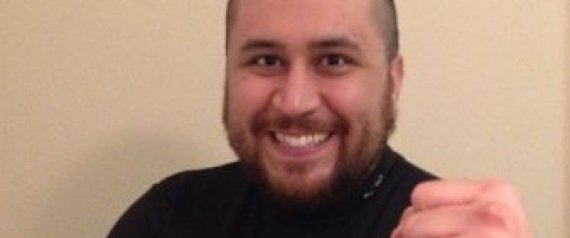 I am happy to see that
Damon Feldman
canceled plans
to promote a fight between George Killerman and DMX.
(Shout out to Black Twitter for a staging a successful campaign to stop this insulting mockery of the memory of a dead young teenager.)
This was a stupid and misguided idea from the very start. George Killerman might be infamous, but he is
not
a celebrity, and he is
not
someone whose actions we should be celebrating.
To DMX and everyone else who wants a piece of George Killerman, this is not the way to go about it. A staged fight with thousands of people watching and with rules of conduct is not what I had in mind for George..... Just sayin.
Meanwhile, another man who tried to take the law into his own hands is on trial for the murder of yet another young black male.
This killer claims that the young man's music was too loud, and when he tried to tell him to stop, the young man (or someone in his vehicle) pulled a gun on him.
The man fired nine shots into the vehicle, and when it was over, seventeen year old
Jordan Davis
was dead.
Now, like George Killerman, he is claiming that he feared for his life.
"Coming on the heels of the Trayvon Martin trial, the Dunn trial is likely to once again put Florida's controversial stand-your-ground law into the spotlight.
"Even if they do not use it as a defense, it will be in the background," says Lance deHaven-Smith, a Florida State University public policy professor. "It raises a question of whether the stand-your-ground law encourages overreaction to situations that are deemed by some people as threatening."
The law, Professor deHaven-Smith notes, doesn't specify whether a threat must be real for someone to invoke self-defense as a justification for attack, but just whether that threat is perceived.
While deHaven-Smith expects heated debate in the state about the law as the trial takes place, he notes that the Florida legislature is about three-quarters Republican and is unlikely to revise it."
(Source)
Hmmm, just a "perceived" threat.
Well, a car full of black teens is always going to be a "threat" to some people, so this might explain the Florida legislature and their mind -set when they passed this particular law.
"This case has never been about loud music. This case is about a local thug threatening to kill me because I dared to ask him to turn the music down," Dunn wrote in a letter to First Coast News, a local television station, in the fall. "When Mr. Davis opened his door and said, 'You're DEAD expletive! This expletive is going down NOW,' I was convinced that the loss of my life was imminent, I had no choice but to defend myself, I am NOT a murderer. I am a survivor."
Mr. Dunn, we will wait to see how a jury feels about your story.
Fortunately
Jordan Davis
might get justice, because in his case, unlike with the case of Trayvon Martin, there were witnesses.