I have some history with
Angela McGlowan
. Back in the day when she was still relevant, she took issue with how I characterized her on
my blog
. I challenged her to an open debate, but, as wingnuts tend to do, she chickened out.
I think she ran for congress in Mississippi
and lost
(thank goodness), and I thought she had just gone off into the sunset somewhere to relax in a nice ----republican paid for---- house for the rest of her life.
Boy was I wrong. Angela never went anywhere. Apparently she has been hiding out on conservative radio and bolstering her wingnut cred this whole time.
Now we learn that Angela has teamed up with
Sean Hannity
of Fox News to declare that somehow Barack Obama is responsible for the tragic circumstances surrounding that missing
Malaysian jet
. *????*
Now this all sounds so ludicrous and comical that you would think that it's a part of a Daily Show or Saturday Night Live skit. Sadly, though, it is not.
Angela McGlowan actually believes that president Obama's policies led to terrorists taking over that plane.... but wait; we still don't know what happened to the plane just yet. It turns out that those two Middle Eastern men with stolen passports
might not be terrorists
after all.
Oh well Angela, back to the drawing board. Back to saying dumb things like "Obama wants to take away our guns which means that we can't defend ourselves from an attacks from Syria, Iran." (Yes, she really
said that
.)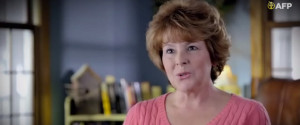 And to think that this woman almost went to congress.
Finally, one of the many problems with the
Koch brothers
just blindly pumping money into all of these anti-Obamacare ads is that they probably can't properly vet the actors who appear from time to time.
"Americans for Prosperity, the conservative advocacy group backed by the Koch brothers, is running
Obamacare attack ads featuring a cancer patient
who claimed her treatments were "unaffordable" under the new health care law. On Monday, The Detroit News reported that the patient will actually save more than $1,000 a year.
Julie Boonstra says in the anti-Obamacare ad that she was diagnosed with leukemia
five years ago, and her health care plan was canceled when Obamacare went into effect.
"Now, the out-of-pocket costs are so high, it's unaffordable," she said.
Before her plan was canceled, Boonstra was paying a $1,100 monthly premium. That's $13,200 a year without adding out-of-pocket expenses like co-pays and prescription drugs.
But under her new plan, the Blue Cross Premier Gold, Boonstra's premiums are down to $571 a month, and out-of-pocket costs are capped at $5,100. That's a maximum annual expense of $11,952 a year.
According to The Detroit News, Boonstra said it "can't be true" that her new coverage is cheaper than her old.
"I personally do not believe that," Boonstra said."
[Source]
Of course you don't ma'am. You are, after all, a wingnut.