Classy folks those right wing Christians. You know them, right? They are the ones whose
leader declared
that the only way to save America is to
"undergo a moral and spiritual awakening".
If America is to ever become a Christian theocratic state, these are the guys who will take us there.
Anyway they are such good Christians, that this is what they are doing at their conference down in Washington.
"The 2014
Faith and Freedom Coalition Conference is underway
in Washington, D.C. and one of the fun features they have apparently included this year is the ability to pee directly on President Barack Obama's face. That's right, there are Obama urinal cakes in the men's room.
The Huffington Post's Igor Bobic shared the image you cannot un-see with the world on Twitter:"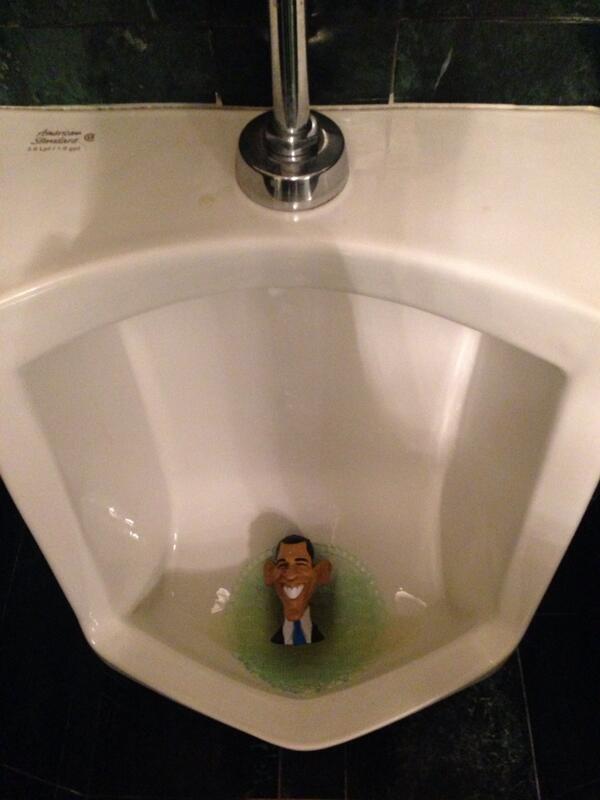 Anyway, at least the White House is taking it all in good spirits:
"Dan Pfeiffer
✔
@
pfeiffer44
Follow