I am trying to stay away from the 9-5 plantation today.
Unfortunately
Fortunately I have the in-laws coming to
Chez Field
and I have a loooong
Honey Do
list. The Mrs will be working me like a...well, Field Negro for the next few hours, so keep me in your thoughts.
Anywhoo, to check out the rest of the world for a minute, I see that the other
JFK
and
O
are catching a lot of heat
from
Neocons,
("abject surrender"? WTF?)
the right
, the leader of Israel, and every Lamborghini driving Sunni in the Gulf Oil States for the nuke deal that was just forged with Iran.
OK, I guess I understand why they are pissed. They don't want that Shiite ideology creeping into their borders. The Israelis, well, they just don't want to be nuked off the face of the earth. Although I suspect that if this deal was cut under a conservative president Benji would have been
cool with it
.
Fortunately, though, Americans know a
good thing
when they see it, and by a 2-1 margin they approve of the other JFK's deal with the Iranians. It seems that everyone--- except the war hawks and Neocons--- want to give peace a chance.
Finally, I never thought I would be saying this, but I have to show some love to this
Pope Francis
dude. It seems that my man's political ideology is somewhat in sync with mine.
He ripped
"trickle- down economics"
, the greed of capitalism, and their treatment of the poor. I hope that the right wing politicians in Washington were paying attention. This guy could never get elected in a red state.
It's simple; capitalism left unchecked will lead to income inequality, and if this trend continues Americans will not like the country they see in the next 25 years.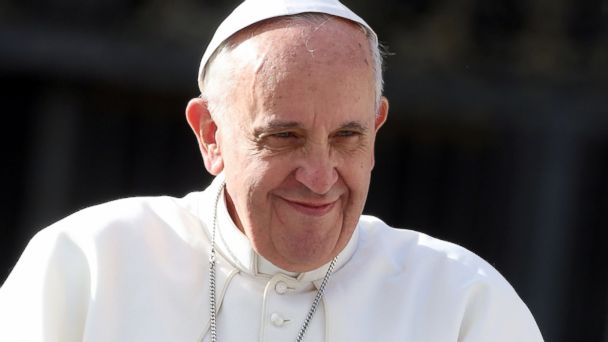 "Pope Francis has attacked unfettered capitalism as "a new tyranny", urging global leaders to fight poverty and growing inequality in the first major work he has authored alone as pontiff.
'Just as the commandment 'Thou shalt not kill' sets a clear limit in order to safeguard the value of human life, today we also have to say 'thou shalt not' to an economy of exclusion and inequality. Such an economy kills,'
'How can it be that it is not a news item when an elderly homeless person dies of exposure but it is news when the stock market loses two points?"'
Father, it's not exactly "new tyranny", it's been around a very long time.
As we get ready to knock each other out in Wal-Mart to save $50 on an xBox, it would pay to keep the Pope's words in mind.