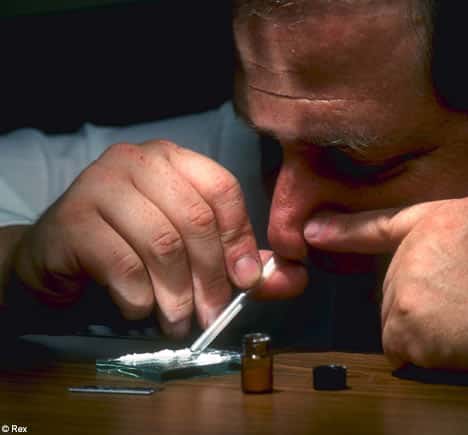 How many other people in congress are getting high and
snorting coke
?
They sure as hell govern like they are high down there.
Anyway, they have each other's back.
(It's amazing how selective outrage can be.)
Now comes word that speaker Boehner will
not punish
Trey Radal
for turning his DC digs into a
trap house.
Of course Mr. Boehner can't take the high road with this one, because he has some problems of
his own
. But hey, we won't go there. We all have our demons.
"I'm profoundly sorry to let down my family, particularly my wife and son, and the people of Southwest Florida," he said. "I struggle with the disease of alcoholism, and this led to an extremely irresponsible choice. As the father of a young son and a husband to a loving wife, I need to get help so I can be a better man for both of them.
Thank you Mr.
Boehner
Radel.
The first step towards recovery is recognizing that you have a problem.
Speaking of having a problem, his Oness certainly has one with his ACA roll out. No doubt there have been bumps along the way, but it could (and should) get better.
Still, what I want to know is this: What is the republican plan to fix health care in this country? And what, exactly, is their alternative to Obamacare? It's gotten so bad that FOX News now has to ask the very same question.
This is the party leader's answer to that question:
"I think you have to repeal the whole law and then you take whatever parts are most needed, like pre-existing conditions and things like that," Priebus told Fox.
"Sure, but what is the Republican plan?" Camerota asked. "Yes, there are little things that you like — pre-existing conditions, obviously, buying insurance across state lines. So what is that plan called by the Republicans?"
"I'm going to answer the question," Priebus briefly stymied before explaining:
I think it's really important for people to understand that there is nothing wrong, whatsoever, for being totally opposed to Obamacare, which most people in this country don't want. There's nothing wrong with being opposed to something that is ruining people's lives. So we are 100% opposed to it, and we will always be opposed to it so long as it's as much as a disaster as it is.
After that, Reibus noted that "Democrats jammed [the GOP] with Obamacare" and wouldn't listen to any of the "few, good solid ideas" they had for the healthcare law."
Mr. Reibus, we are all ears.............