Some things in life still surprise me, and some things, well, not so much.
For instance, I was surprised to learn that most people on food stamps live in the burbs. The way
some folks
go at those urban dwellers you would think that they are the only ones living off the government dole these days.
"When talking about food stamps (or SNAP, the Supplemental Nutrition Assistance Program, as it's now called), many people imagine that it's primarily an urban benefit—think Ronald Regan's "welfare queen" living on the South Side of Chicago. That image still persists today: When talking about government nutrition assistance, news stories are often illustrated with images of single mothers of color or older retirees in large urban housing developments. Seldom do the suburbs—the land of cul-de-sacs, strip malls, and minivans—come into play in regards to SNAP.
But increasingly, the 'burbs are becoming the defining image of food stamps. The number of Americans living in suburbs who receive SNAP doubled between 2007 and 2011, and the majority recipients nationwide—55 percent—now live there, according to an analysis of American Community Survey data by the Brookings Institution." [Source]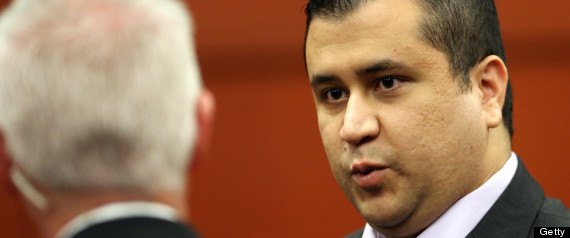 So that was all a bit surprising, but I was
not
surprised to read that George Killerman is in trouble with the law again.
(Can you say O.J. boys and girls
?
)
"George Zimmerman has been pulled over for speeding in central Florida.
Lake Mary police report that Zimmerman was stopped and ticketed Tuesday morning for going 60 mph in a 45 mph zone.
Zimmerman was previously pulled over on July 28 near Dallas, Texas, but was let go with a warning." [Source]
I was also
not surprised
to learn that the monster in Ohio who held those three young ladies captive for years in his home checked out a little sooner than we all expected. Or maybe not.
"He was sentenced to life in prison plus 1,000 years for a heinous crime, but in the end he cut that life short.
Ariel Castro, convicted of kidnapping and raping three women, as well as murder, committed suicide in his prison cell Tuesday night, the Franklin County, Ohio, coroner's office said.
The discovery of the three women who had been Castro's captives in his Cleveland home for about a decade was shocking from the outset, and surprising in its end.
Castro, 52, hanged himself with a bedsheet, Coroner Dr. Jan Gorniak told CNN on Wednesday. He was being held at the Correctional Reception Center in Orient. "
[Source]
I guess there is something to this wages of sin is death thing after all.
I was also not surprised to read that a person of the cloth has a lot of love for those folks in the majority population.
"North Carolina pastor Makeda Pennycooke sent out a mass email asking that 'only white people' greet visitors at the 9:00 a.m. service at Freedom House Church and her congregation has raised holy hell.
"I was floored," recalled church member Carmen Thomas. "Like it was a jaw dropper. You can put a white face all over the front door. But when you come through those doors, you're going to see African Americans, you're gonna see Asians. You're going to see people of color."
Pennycooke serves as the Executive Pastor of Operations for Freedom House Church, located in Charlotte, North Carolina." [Source]
I know you work in the lord's house Ms. Pennycooke, but I am about to send you to another one.
Finally, I was surprised to read about a man getting kicked out of Universal Studios because he wore a t-shirt with "POLICE STREET CRIME UNIT" written on it.
"A family man says he got kicked out of Universal Studios in Orlando for wearing a T-shirt that reads, "Police: Street Crime Unit."
Christian Jarosz, of Jupiter, Fla., brought his family to the amusement park to surprise his daughter for her Sweet 16 on Saturday night, but the real shocker came from park officials.
"He just basically said you can't have that shirt in the park," Jarosz told local station
WPTV
.
Jarosz, who is not a police officer, got the shirt from his brother, a cop in New York. He has worn it to Disney World without incident and was cleared by Universal security before entering." [Source]
I would say that this was a case of
reverse racism
, but it was Universal Studios who refused to show my man any love. That's just a case of white on white profiling, and in this case it wasn't right.
Mr. Jarosz, you might want to go for the solid t- shirt look next time.