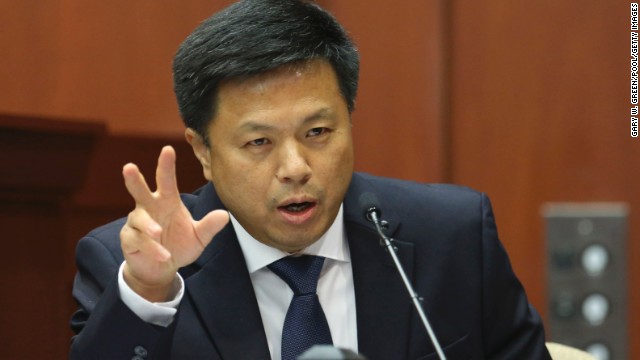 While George Killerman continues along a path
of self-destruction
, we are now learning that maybe the state of Florida wasn't as diligent in their prosecution as they could have been.
"Dr. Shiping Bao
, the recently fired Florida medical examiner who performed
Trayvon Martin
's autopsy, is allegedly claiming that
George Zimmerman
shot Martin through the back, reports
Alternet's
Rod Bastanmehr.
"According to the former assistant coroner, the results of Martin's autopsy clearly showed that, despite Zimmerman's statements regarding their altercation, there was no feasible way for Martin to have been on top of Zimmerman when the gun was fired, because the bullet entered Martin's back," Alternet reports.
RELATED: Medical Examiner In Zimmerman Trial Sues For $100M, Claims Prosecution Threw Case [VIDEO]
This allegation is shocking for several reasons, including the fact that Martin having been shot through the heart at close range was a pivotal point during the trial as both the defense and prosecution teams attempted to paint a picture of the fatal encounter — specifically, whom was the aggressor during the altercation.
More importantly, Bao himself signed off on Trayvon Martin's autopsy report stating that the entrance wound was through the chest at "intermediate range."
If these allegations are true, that would make Bao complicit in the very same alleged cover-up that he has exposed.
CLICK HERE to read Trayvon Martin's autopsy report.
As previously reported by
NewsOne
, Florida medical examiner Bao claims that Florida state prosecutors were biased against
Trayvon Martin
and purposely threw the case, and he is suing the state for $100 million."
It's hard for me to believe that these lawyers would just mail in a case when their own personal careers are at stake.
But.....
"According to Bao, the medical examiner, state attorney's office, and Sanford Police Department all felt that Martin "got what he deserved." Bao also claims that he received the strong, though subtle, message not to speak on certain things:
"He was in essence told to zip his lips. 'Shut up. Don't say those things,'" said Bao's legal counsel, legendary Attorney Willie Gary.
Bao's allegations come swiftly on the heels of him being fired from his position as associate medical examiner." [Source]
If this is true I have no love for Mr. Bao. He should have said all this while the trial was going on and not wait until he was fired to find a conscience. Now we all are left to question his motivations.
I am starting to really dislike the
Hawkeye state
.
First they let blind people
own guns
, and then they try to burn down an interracial couple's home. Unfortunately it doesn't look like they got the "post racial" memo in the heartland.
"They wrote the N-word all over my walls,' homeowner Shelly Owens says. Racist vandals broke into Owens house, spray painted the walls and set a fire in the bedroom. Owens, fiance Kevin Durham and their biracial children live in a diverse neighborhood Council Bluffs.
Shelly Owens returned home to find the house in flames.
"This is against me, I guess, and it's a hate crime." [Source]
Some folks are saying that this is a big hoax for sympathy and some cash. I certainly hope not. It's hard enough chasing
real
racism without people crying wolf.
Finally, from the news you won't hear on FOX department.
"The Tennessee Bureau of Investigation on Friday took a suspect into custody in connection with the slaying of a woman and three teenage males.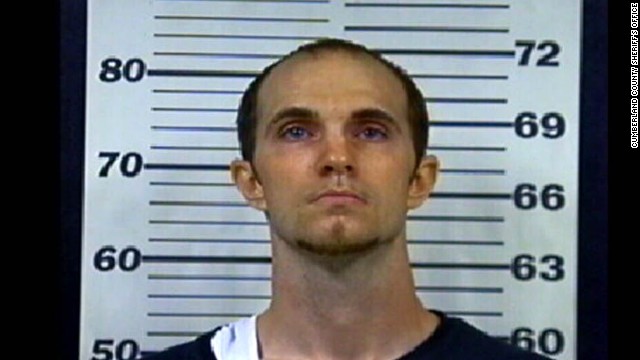 Jacob Allen Bennett
, 26, had previously been characterized by officials as a "person of interest" in the case, but has since been taken into custody for violating parole.
He has not been charged with the murders at this time," Kristin Helm, public information officer of the TBI, told NBC News in an email.
Police identified the victims as Danielle Jacobson, 22, who was the driver, and passengers Steven Presley, 17, Dominic Davis, 17, and John Lajeunesse, 16. Their bodies were discovered in a car Thursday morning on Renegade Mountain, about 100 miles east of Nashville.
The deaths have shaken the mostly retired residents of the Renegade Mountain community, in a 3,000-acre, densely wooded area in the tiny city of Crab Orchard.
A resident discovered the bodies on the way to work on Thursday morning. The car was on an unpaved road about 100 feet off the main road, according to John Moore, president of the Renegade Mountain Community Club."
[Source]
You won't hear about this story over on FOX News because it doesn't fit the narrative they like to push to their very old, very scared, white viewers: "Only those dark people in urban areas commit crimes."
If you are reading this congratulations, you survived
Friday the 13th.