C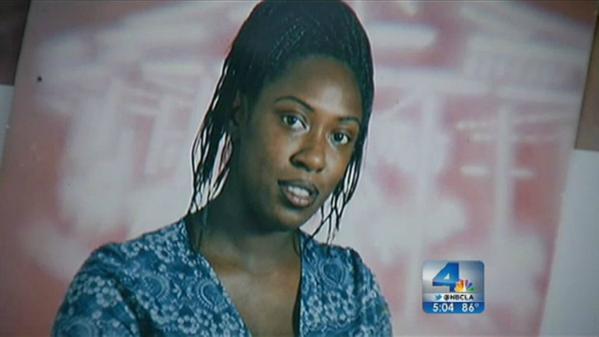 "Conservatives seem to think that there has been a
spike in violence
nationwide thanks to president Obama and feral Negroes running wild.
Now while I will acknowledge that there is too much violence in our country, and that there is too much black on black crime in urban areas struggling with generational poverty; I submit to you that we now live in a country where
some
in law enforcement are no better than the criminal element that they took an oath to protect us from.
"I'm going to punt you in your pussy."
These were the words of LAPD Officer Mary O'Callaghan to Alesia Thomas. Handcuffed with her legs restrained, Alesia can be seen getting punched in the throat by Officer O'Callaghan who then delivered on her promise and kicked her directly in her groin - repeatedly. This was nearly 3 years ago.
It was recorded on the dashcam
.
As O'Callaghan jabbed at the woman's throat with her hand, Thomas looked into the camera with wide eyes. The recording captured Thomas, who also had her legs tied with a nylon hobble restraint, repeatedly saying, "I can't."
The video showed O'Callaghan raise her boot and strike Thomas, whose body shook in response. A few minutes later, Thomas' eyes closed and her head fell backward, the video showed. The recording then cut off.
She died at the hospital that evening. The video of her being assaulted was just released for the first time in court and can be seen below.'. [Source]
I know that policing is a dangerous job, but if a perp is handcuffed and you still choose to give them the Rodney King treatment, you might just need to find another line of work.