Before I start this post I want to apologize to the folks at
MMTC
who are hosting the
Broadband Social
Justice Summit
,
for not making it down to Washington, today. I really wanted to make it but sometimes the judicial system doesn't cooperate with our day to day plans.
Hopefully I will make it down tomorrow. I really want to get a shot at roasting my man
David Honig
.
So anyway, I caught the president's address to the nation last night. Overall I thought it was decent, but I particularly loved the shot he took at the wingnuts when they tried to throw him shade by way of some snark.
This is from
Politicus USA:
"I have no more campaigns to run." Insert rude Republican clapping. But Republican thuggery is no match for President Obama's quick wit and brain. He responded off the cuff (not in his prepared remarks), "I know because I won both of them."
Oh, snap.
This response brought down the house with happy Democrats cheering and liberals everywhere breathing a sigh of relief that this President was taking Republican rudeness no more, and in fact reminding them just who won two national elections with a mandate.
All of this caused Republicans everywhere to commence whinging, how dare Obama not be nice to them! He said he wanted to be bipartisan and then he had the nerve to defend himself against their unstatesmanlike rudeness. (Let us not forget the unprecedented rudeness and disrespect behind the earlier GOP outburst, "You lie!")"
[Source]
Of course wingnuts and their friends were not pleased, and they have been
whining about it
ever since.
Glenn Beck
took it a step further by letting his
racism flag fly
. According to Mr. Beck the president showed his
"dark and ugly"
side last night by getting all....well, black.
It works like this: When you, as a black man, do things that displease some folks, you are pretty much acting black. Which, in their world, is not a good thing.
One republican congressman actually dug deep in his history to find a black man that he liked. And who, in his book, is the opposite of the very "divisive" president.
"He said he'd thought that once Obama was elected president, "that issue" would be "behind us."
Gohmert expressed a wish that Obama were more like his black high school basketball coach.
"But unlike my favorite coach in high school, who happened to be black, he has been more divisive — when I had a coach that brought us together as a team like never before," Gohmert said. "I thought this president would do that. He has divided more than united, so that's been heartbreaking." [Source]
No Mr. Gohmert, what's been heartbreaking is that folks like you have no clue that we really do live in two Americas. Closing your eyes and pretending that we can all get along because you had a basketball coach
(how convenient)
who you thought was very non-threatening is not bringing people together.
I also saw one of the
five republican
responses as well. I think it was meant to be the main one.
It was delivered by some woman named
Joni Ernst
. I listened to her for five minutes and found myself nodding off. She had that soothing monotone kind of voice that should only be used by customer service people who work for large corporations.
Anyway, she actually said at one point that she had t cover her shoes with
bread wrappers (bags)
because she only had one pair and didn't want it to get wet.
I call bullshit.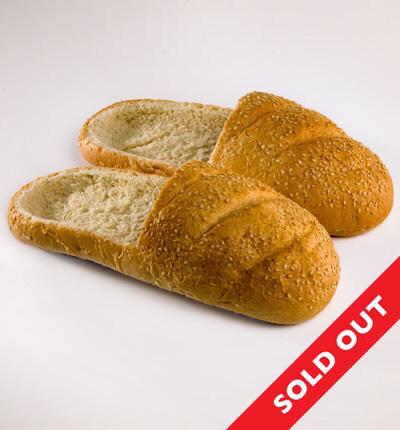 This, to me, is just another republican trying to sound a populist tone. I am not sure when it became cool for republicans to try to tell us how poor they were at one point in their lives, but it's getting old.
I wish they would just go back to being real republicans again.
But back to Ms. Ernst's shoes.
My twitter family was making fun of her, but I actually felt bad for the woman.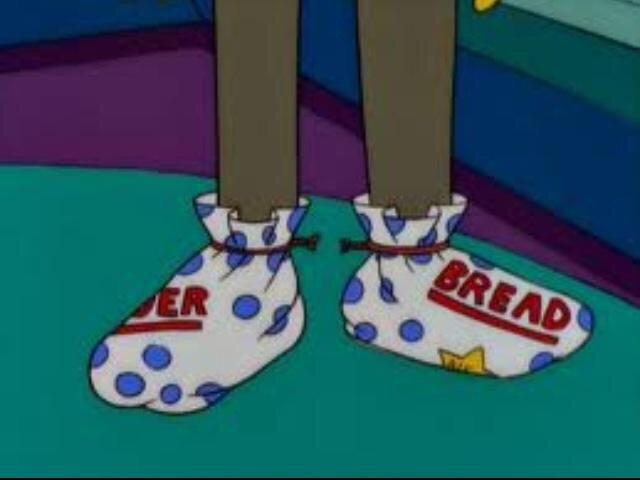 You people are co cold.
Bread-shoes lady, I got your back.